Population 8¸013
This important village is located at the half-way point between Granada and Murcia at 953 m of altitude in a fertile valley at the foothills of Sierra de La Sagra mountain range near Lakes Clemente and Castril. In the village¸ visitors can see the Church of Santa Mar?a¸ a listed National Monument¸ which keeps inside a priceless object¸ the monstrance known as Torrecilla Alta; the 16th century Colegiata de la Encarnaci?n and the numerous ancient homes still preserved with significant architectonic interest.
At 9 km from the old town towards the sanctuary of the patron saints of Hu?scar¸ St Alodia and Nunil?n¸ lies the Salto del Moro¸ a famous rock in this region for its peculiar shape¸ followed by the Piedra del Letrero¸ so called for its Prehistoric paintings.
Nearby the old town are the popular Baths of Fuencaliente¸ a water spring that emanates from the earth and forms a sort of natural pool that always keeps the same temperature (around 18?C).
Interesting Fact
On the 11th of November 1981¸ surprisingly was when the "Peace Agreement with Denmark" was signed¸ as reported by the media. Thanks to research carried out by D. Vicente Gonz?lez Barber?n on the history of Hu?scar¸ he found that this municipality declared war to Denmark on the 11th of November 1809. Taking into account that a war never finishes until the peace agreement is signed¸ it was logical to put an end to this anachronism. Therefore¸ Hu?scar authorities decided on the 7th of July 1981 to start peace talks with the Danish authorities aiming to re-establish peace after 172 years of war. This fact bonded both¸ Hu?scar and Denmark¸ by making this Andalusian town and Kolding twin cities.
Other towns in the region
Galera
Beautiful and historic village located just outside of Huescar. Known internationally for its many cave homes and archaeological digs.

Location

Easy access to Galera is guaranteed by the nearby motorway AUTOVIA-92 (A-92) which crosses Andalucia from east to west.

From Seville/M?laga: direction Granada¸ continuing (without entering into Granada) towards Murcia¸ leave the motorway about 21 km after passing Baza¸ exit Cullar.

From Barcelona- Valencia: AUTOVIA DEL MEDITERRANEO A-7 (N-340) to A-92 Direction Andalucia-Granada leaving the motorway at the Cullar exi.

From Madrid: AUTOVIA DE VALENCIA A-3 until Albacete- follow direction Murcia until Venta de Olivo- turn right direction Calasparra¸ Caravaca until Caravaca - turn right direction Andalucia¸ Puebla D. Fadrique¸ Huescar¸ Galera.
Kilometers to:
Granada 150 Km.
Madrid 550 Km.
Almer?a 190 Km.
Cazorla 145 Km.
FEES 2002
| N? PAX | DAY/CAVE | WEEK/CAVE | N? HOUSES |
| --- | --- | --- | --- |
| 2 pax | 43¸30 ? | 258¸00 ? | 6 |
| 3 pax | 49¸30 ? | 300¸00 ? | 1 |
| 4 pax | 79¸40 ? | 510¸00 ? | 5 |
| 5 pax | 85¸40 ? | 552¸00 ? | 2 |
| 6 pax | 97¸40 ? | 637¸00 ? | 2 |
| 7 pax | 109¸40 ? | 721¸00 ? | 3 |
| 8 pax | 115¸40 ? | 763¸00 ? | 3 |
Notes:
Minimum stay 2 nights¸ except from bank holidays & 1 al 31/08
Cleaning service on leaving and weekly change of linen included.
FULL BOARD at Mes?n Bodega LA ZALONA (2 forks)¸ complete 16.82 ?¸ half board 9.61 ?. per person

HIGH SEASON: 01-31. August and bank holidays.
LOW SEASON: rest of the year
Bank holidays change for local/national holidays
Your stop over point when visiting the Altiplano (High Plateau) of Granada has a name. Casas Cueva Galera. This large extension of territory¸ about l00 kilometres long¸ where the Granada province forms a passage way between the mountains that mark the boundary with the provinces of Jaen¸ Almeria¸ Murcia and Albacete¸ is one of the world's most captivating and exceptional natural regions. An endless plain¸ which in prehistoric times was a lake¸ cleft today by rivers forming "oases" where the population carry out their daily lives cultivating the surrounding lands. This is GALERA small and ancient; rich in natural¸ historic¸ cultural and human heritage that deeply impresses the visitor. A place to come and see¸ and explore¸ which thanks to the iniciative of a group of local entrepreneurs¸ completes its touristic offer with the perfect type of accommodation; the cave houses unique and outstanding in every way. Carved out of the rocks¸ they are a magnificent example of man's integration with the landscape and nature. In the Altiplano (High Plateau) they have always been a common dwelling and now after being reformed¸ are available to the rural tourist.
| | |
| --- | --- |
| In the CAVE HOUSES OF GALERA ¸ lovers of this variety of tourism will find a type of accommodation which¸ apart from being a novelty and attraction¸ is ideal for getting to know the natural and cultural values offered by this land and its people¸ in the hope that the visitor will be completely satisfied. | |
Casas-Cueva de Galera
ADDRESS: CASAS-CUEVA ?
C/Cervantes¸ 11
E-18840 Galera¸ GRANADA
Tlf/Fax: 34-958 739068 ? 34-958 739032
E-Mail Information: reservas@casas-cueva.es
IMPORTANT NOTE:
CASAS-CUEVA is the creator and inventor of this tourist product¸ restoring and keeping the Caves and its traditional atmosphere. Other kind of accommodation of this type will not have these characteristics (the ones that are of new construction¸ modern decoration do not fit to this type of tourism¸ with a lack of minimum services...) Do not take them!
Orce
In the Hoya de Baza¸ in the eastern most point¸ on the existent depression between the mountain ranges of Sierra Encantada¸ to the North and Sierra Umbr?a¸ and to the south¸ lies Orce¸ a worldwide famous town due to the discovery in 1976 in Venta Micena¸ a dependent village of Orce¸ of a first class archaeological and palaeontological site¸ where in 1982 the so called "Man of Orce"¸ the skull of a boy¸ was found. It may be a million and a half years old¸ thus being the oldest remains in Europe. Places of Interest: An exceptional town centre¸ Public Fountains¸ Cave Homes¸ Palaeontological Complex of Orce located in the 11 century castle located in the town centre.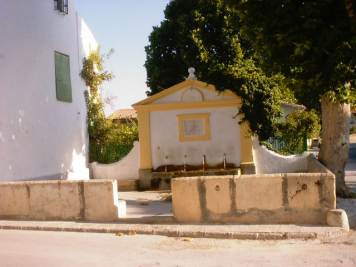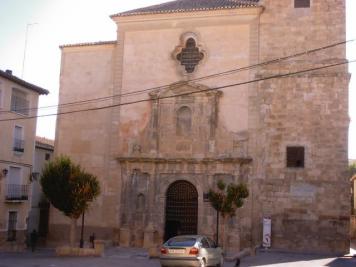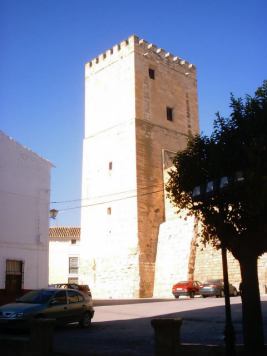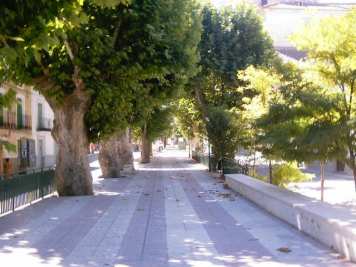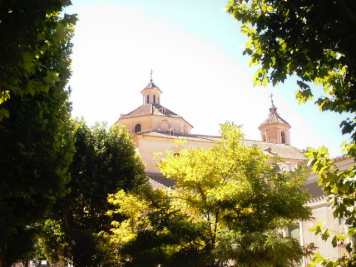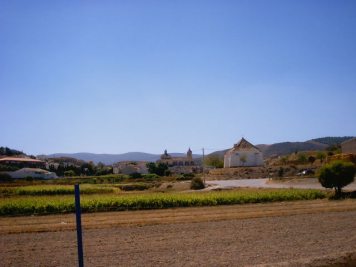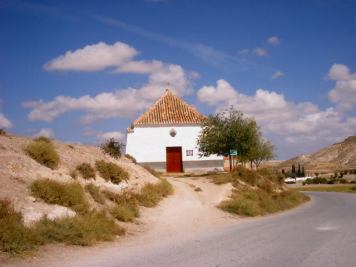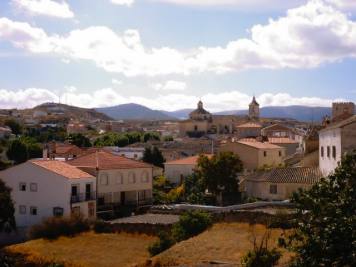 ?Fuencaliente? hot springs pool